Album request: Pretty Ugly's 'AbstrakVersiFantasi'
Mon Feb 21, 2011, 09:50 PM
nightPhaser
Megami Tensei Advocate


Posts: 1,365
Joined: Dec 2004
Reputation: 0
Album request: Pretty Ugly's 'AbstrakVersiFantasi'
This is a media desperation call:

Anybody have digital rip of Pretty Ugly's

AbstrakVersiFantasi

album?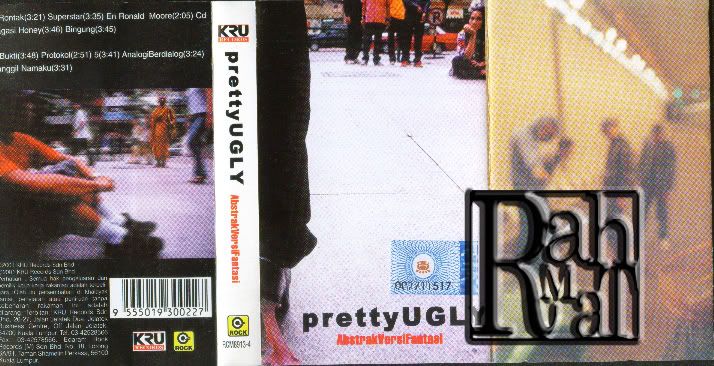 My cassette tape may not last very long. Halp. D=

At the very least, the track "Rontak". They've never revisited the delicious sorta-Garbage, sorta-Cake, grimy sound nor the witty, scathing lyrics.

Google won't help. Internet Obi Wans, you're my only hope!


---
[ Proceed calmly. ]
DevianTART
FurAffiTiny
Fumblr
Twerter
Mon Feb 21, 2011, 11:16 PM
Canis Enigmas
Super Moderator


Posts: 2,172
Joined: Sep 2004
Reputation: 0
RE: Album request: Pretty Ugly's 'AbstrakVersiFantasi'
Try posting up on the local big forums like LowYat.net and ask around. There should be at least someone with a CD or digital copy who would be willing to help a fellow fan in distress
User(s) browsing this thread: 1 Guest(s)